Wikitree (http://wikitree.com) released its new set of Relationship Quick Links to several categories of profiles on the site. Knowing I hadn't done much with them in the past year, I ran through the list of names one at a time and got some remarkable results.
According to the Relationship Finder last year, I was related in some way to almost every President of the United States that has served. The new list pares the list down considerably, but I'm supposedly still related to around half of them. Keep in mind these are BLOOD relations, or DIRECT relations, and don't include others related by marriage. Check the new list out at: http://www.allinthepast.net/notables/uspresidents.pdf
The second list, Magna Carta Security Barons, showed I am related to nearly every one, including several I had overlooked the last time I checked. Quite possibly Indirect Links were changed to Direct Links. That list is at: http://allinthepast.net/notables/magna_carta/magna_carta.htm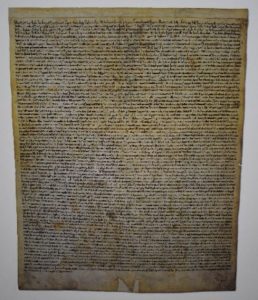 Finally, on a whim, I started checking the list of Mayflower passengers. This is one of the most elusive categories in Genealogy. From Roanoke to Jamestown to Plymouth to all over New England, our ancestors came by the thousands, so the chances of being related to one of about 100 on a small ship that landed on Plymouth Rock were next to nil.
After putting about 30 names into the Relationship Finder, I hit paydirt! Wikitree says a gentleman named Stephen Hopkins is my 11th Great Grandfather, and he brought his teenage son and daughter to the New World with him. So, I'm not just related to ONE Mayflower passenger, but THREE! More research is necessary to "flesh out" the characters of the Hopkins', but I have a starting point on a project I never imagined I could be involved in.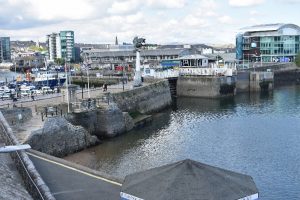 One interesting fact I did find out so far is that Stephen was the only person on the Mayflower when it left Plymouth, England, that had been to the New World before. He was on one of the Jamestown ships that got caught in a storm and ended up as a castaway in the Bermuda Islands. He eventually escaped, but not before he learned something of the native culture, which made him invaluable to the Mayflower Colony after its establishment.